Becoming a Data Analyst: Where to Learn Data Analysis Online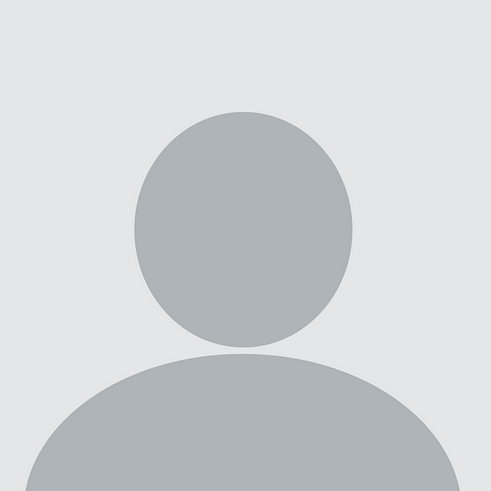 11 monthss ago
Data analysis is a complex field that requires a diverse range of skills and knowledge. The Recruitmently Data Analysis Program is designed to give you the skills, knowledge, and experience to become a successful data analyst.
The program is divided into four modules: Advanced Data Analysis Techniques, Applied Statistics & Probability, Machine Learning Algorithms & Applications and Business Intelligence & Data Visualization. Each module covers the fundamentals of data analysis, helping you develop a deeper understanding of the concepts and key areas involved.
You'll be able to use real-world applications and websites as a way to practice and reinforce what you learn in each module. The program also covers ethical aspects of data analysis, such as data security, privacy, and ethical decision-making.
By the end of the program, you will have a comprehensive understanding of data analysis techniques and be able to apply them confidently to any project or application. With your newfound skills, you'll be ready to take on roles as a Data Analyst in both public and private organizations.
The Recruitmently Data Analysis Program is a great way to get started in data analysis. With its comprehensive and interactive approach, you'll learn everything you need to know to become a successful Data Analyst. Start learning today and begin your journey towards an exciting career in data analysis!
Data Analysis Training Program by Recruitmently
To be an expert in data analysis, you must understand the fundamentals of this discipline and how they work together. The Recruitmently Data Analysis Program is designed to provide you with a comprehensive introduction to data analysis concepts and techniques.
The program will equip you with the knowledge and skills necessary to develop effective strategies for analyzing data and developing successful applications and websites. You will learn how to use industry-standard tools and techniques for data collection, analysis, and visualization. The program will also teach you the ethical considerations involved when working with sensitive information or datasets.
The program covers a wide range of topics, from understanding fundamental concepts like descriptive statistics and basic probability theory to using popular software packages such as Excel, SQL, R, and Python. You will also learn how to interpret data, create meaningful visualizations, detect patterns and anomalies in data sets, build predictive models, and more.
At the end of the program, you will be equipped with the knowledge and expertise necessary to become a successful data analyst. With this comprehensive training program from Recruitmently, you can begin your data analysis career ready to make an immediate impact. Start today and unlock the potential of your data!
Sign up now for the Recruitmently Data Analysis Program and start your journey to becoming a successful data analyst. With our comprehensive program, you'll be confident that you have the skills and knowledge to succeed!
What Can You Get When You Join the Cyber Security Analysis Program
Once you join the data analysis training program, you will gain invaluable knowledge and experience to prepare for a career in data analysis. You will be provided with comprehensive content that covers topics such as data gathering, exploration, visualization, modeling, and evaluation. You will also get access to hands-on exercises, illustrations and interactive assignments that help you apply your learning in real work places.
You can also get three things when joining the program: training, work experience, and employment and recruitment support.
Training
What sets Recruitmently apart from the other data analysis programs is the comprehensive training it provides. You can learn data science fundamentals, statistical techniques for decision making, and advanced analytics to help you in your career.
Work Experience
You will also get hands-on experience that can be applied in job roles like data analyst, business analyst or scientist. You will also get exposure to industry tools and software used in the data analysis field.
Employment and Recruitment Support
Recruitmently's team of experienced professionals will provide you with guidance and advice on your career path, as well as help you find relevant jobs in the industry. This can be especially useful if you are new to the data analysis sector.
These are important elements you will receive when joining Recruitmently's Data Analysis Training Program. With these skills and experience, you can begin to apply for various data analysis job roles.
Once you have completed the program, you will be issued with a digital certificate of completion that verifies your participation in the program. This certificate can be used to boost your resume or professional profile when applying for data analysis jobs. With the skills and experience, you have gained from Recruitmently's Data Analysis Training Program, you will be better placed to succeed in your career path.
Why Choose Recruitmently?
Recruitmently does not only offer the most comprehensive data analysis training program, but also provides career support after you complete the course. Our experienced team of mentors and coaches can guide you through your entire journey from learning the basics of data analysis to gaining experience in a professional environment. With our mentorship, you are sure to gain the skills necessary for working in the field of data analysis.

Our alumni network also provides valuable insights from those who have gone through the same journey. We have had numerous success stories from our trainees who have gone on to become successful business intelligence analysts, data engineers and research and analytics directors.

Our training program is designed for everyone - regardless of their experience level. Whether you are completely new to the field or a seasoned professional, we can tailor our curriculum to meet your individual needs and help you achieve your goals.

At Recruitmently, we will provide you with the support and guidance to help you become a successful data analyst. With our comprehensive training program and career resources, you will be well-prepared to enter the world of data analysis and start making real impact in this exciting industry!