Becoming a UX/UI Designer: How to Learn UX/UI Design Online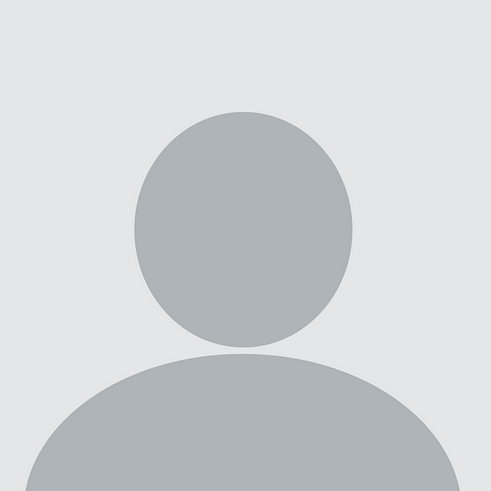 11 monthss ago
UX designing is one of the fastest-growing fields in the tech industry, and it's easy to see why. After all, effective user experience (UX) design is essential for making sure customers don't get frustrated or confused when using your product. That's why the Recruitmently UX/UI Design Program was created: to provide you with the knowledge and skills needed to become a successful UX/UI designer.
The program is divided into three main areas: UX Design Fundamentals, UX Research and Development, and Digital Interface Design. During the course of this program, you will learn how to apply ethical practices when designing a product, understand user needs and build successful strategies that take into account their wants and needs. You'll also learn about the principles of interface design, and how to develop effective user interfaces that are both aesthetically pleasing and functionally efficient.
The Recruitmently UX/UI Design Program will provide you with the opportunity to apply your newfound knowledge in a real-world setting, giving you valuable experience through practical projects. What's more, experienced mentors will be on hand throughout to provide guidance, answer questions, and give feedback. After completing the program, you'll be ready to take on a UX/UI design career with confidence.
The Recruitmently UX/UI Design Program is an ideal choice if you're looking for a comprehensive and sustainable way to learn UX/UI design online. With the knowledge, skills and experience you'll gain from this program, you'll be well on your way to becoming a successful UX/UI designer. So register today and take your first step towards an exciting new career!
UX/UI Design Training Program by Recruitmently
As an industry leader, Recruitmently provides cutting-edge UX/UI Design courses that help aspiring and experienced professionals gain the skills needed to succeed in their career. Our UX/UI Design Training Program is designed to get you up to speed quickly, teaching you the fundamentals of this dynamic field and helping you better understand its concepts and key areas. From developing ethical UX/UI Design strategies to executing various applications and websites, our program provides the knowledge, skills, and experience you need to become a successful UX/UI Designer. Whether you're just starting out or looking to enhance your existing skill set, Recruitmently's UX/UI Design Training Program is here to help.
The best part about our UX/UI Design Training Program is that it's tailored to meet your specific needs. Our experienced instructors provide personalized instruction and guidance, helping you develop a complete understanding of the topics covered in our courses. We also offer an array of resources to support your learning journey, including practice materials, reference documents, industry insights, and more. With Recruitmently, you can count on receiving the tools and education needed to build a successful career in UX/UI Design.
Sign up for our comprehensive UX/UI Design Training Program today and take the first step towards becoming a top-tier professional Designer. With our help, you'll be ready to tackle every challenge this dynamic field throws your way.
Ready to learn more? Contact us today to find out how our UX/UI Design Training Program can help you reach your career goals.
What Can You Get When You Join the UX/UI Design Training Program
As a UX/UI designer, it's essential to have the skills and knowledge to create successful designs that are appropriate for each user's needs. The Recruitmently UX/UI Design Training Program provides a comprehensive curriculum that covers all aspects of design from theory to execution, giving you the tools you need to become an effective designer.
The program is composed of lectures, tutorials, case studies, and practical exercises that will enable you to comprehend the fundamentals of UX/UI Design and learn how to apply them in various contexts. You'll gain an understanding of design principles and processes, as well as the best practices for user research, wireframing, prototyping, designing mockups and more.
By taking part in this UX/UI Design Program, you can develop the skills and knowledge necessary to become a successful UX/UI designer. You'll learn vital techniques such as user-centered design, visual hierarchy, responsive design, and accessibility standards so that your designs meet the needs of users from all backgrounds. Additionally, you'll be able to create interactive prototypes and create compelling visual designs that are both functional and aesthetically pleasing.
Here are three main things you can learn when joining Recruitmently's UX/UI Design Training Program:
Extensive Training
We don't just give you the basics - our comprehensive program guides you through every step of design. You'll learn user-centered design principles and processes, best practices for wireframing and prototyping, designing mockups, and more.
Work Experience
Aside from the basic training, we also provide students with the opportunity to gain experience in the field. Through our program, you'll have the chance to work on projects with our partners and clients as well as get feedback from experienced professionals.
Employment and Recruitment Support
Lastly, we provide career and recruitment support so you have the best chance of landing a job in UX/UI design. We work closely with employers to ensure our students are well-prepared for interviews and that they find the right position.
By taking part in this program, you can develop all of the essential skills needed to succeed as a UX/UI designer. So, if you're looking to start a career in this field, the Recruitmently UX/UI Design Program is an excellent choice. With our comprehensive curriculum and resources, you can gain the experience and knowledge to become an industry-leading professional.
At the end of the program, you'll receive a certificate of completion, allowing you to showcase your knowledge and demonstrate your commitment to UX/UI Design to potential employers or clients. With this training, you can feel confident in your ability to design effective user experiences and create successful digital products.
Why Choose Recruitmently?
Choosing Recruitmently for your UX/UI Design education comes with many advantages that will help you succeed in the field. Our program offers a comprehensive learning experience that combines theory and practice. You'll be exposed to a range of topics, from user research methods to interface design principles and front-end engineering skills, all through hands-on activities and real-world application.

We also provide individualized guidance and mentorship, helping you develop your own unique approach to UX/UI design. With Recruitmently, you'll gain the confidence and knowledge needed to craft successful product experiences that meet users' expectations while achieving business goals. After completing the program, you'll be equipped with the skills required for a successful career in UX/UI Design.

At Recruitmently, we are committed to providing our students with an educational experience that is both comprehensive and inspiring. We strive to empower our students by offering them the skills necessary for a prosperous career in UX/UI design and the opportunity to become leaders in their field. Join us today and start your journey to success.